Sony VGN-TZ Series Repair
No power? Blue screen of death issue? Virus attack or rootkit activity? Need help to upgrade your Sony VGN-TZ series laptop? Then get in touch with Creative IT and speak to one of our experienced technicians to get friendly and helpful advice on your Sony VGN-TZ series repair as well as upgrade requirements, which at the same time are excellent value for money! Located in Central London, we have been serving clients across the UK for over a decade.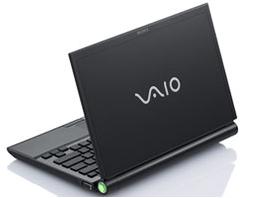 When you choose Creative IT as your service provider, you can be assured that your laptop will be returned in excellent condition, with the added advantage that you needn't have to wait for weeks, as we complete most of the repair and upgrade jobs within a day or two. Thanks to our highly professional and knowledgeable staff with a combined experience of more than 15 years! We offer same day London Sony VGN-TZ series repair, upgrade and replacement services for VGN-TZ10MN/N, VGN-TZ10XN/B, VGN-TZ11MN/N, VGN-TZ11VN/X, VGN-TZ11XN/B, VGN-TZ12MN/N, VGN-TZ12VN/X, VGN-TZ1RMN/N, VGN-TZ1RXN/B, VGN-TZ20MN/N, VGN-TZ20WN/B, VGN-TZ21MN/N, VGN-TZ21VN/R, VGN-TZ21VN/X, VGN-TZ21WN/B, VGN-TZ21XN/B, VGN-TZ22MN/N, VGN-TZ22VN/X, VGN-TZ2AWN/B, VGN-TZ2RMN/N, VGN-TZ2RXN/B, VGN-TZ31MN/N, VGN-TZ31MN/P, VGN-TZ31MN/W, VGN-TZ31VN/R, VGN-TZ31VN/X, VGN-TZ31WN/B, VGN-TZ31XN/B, VGN-TZ32VN/X, VGN-TZ3AWN/B, VGN-TZ3RMN/N and VGN-TZ3RXN/B notebook models of the VGN-TZ series. A wide range of services form part of our specialist laptop repair services, which among many others, are:
Laptop screen repair and replacement
LCD backlight and inverter replacement
Battery replacement
Motherboard repair and replacement
Operating system troubleshooting and upgrade
Hard disk data recovery and back-up
DC power jack repair / replacement

Virus and malware removal

Resolving overheating issues
Memory and hard drive upgrade
So contact us today itself on 020 7237 6805 or email us at info@creativeit.net in order to take advantage of our professional London Sony VGN-TZ series repair and upgrade services. You can either mail us or bring in your out of order laptop to our repair centre or request us to arrange for a secure pick-up / delivery service.  We are open Monday through Saturday from 09:00 to 18:00 hrs.