Laptop repair for all computer brands in the UK

 


Creative IT offers high quality, reliable and trustworthy laptop repair services for all makes and models of laptops and notebooks in the UK. We are conveniently located in Central London, we offer professional and reasonably priced nationwide walk in and mail-in computer repair services. We service a wide range of clients in the UK including government and educational institutions, IT professionals, businesses, hospitals, banks and home users.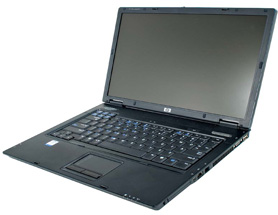 Our technicians are fully trained and have long term experience in laptop repair, having successfully completed years of laptop computer repairs. We extend our high quality laptop/notebook repair service and parts supply for all the major laptop makes including Apple Mac, Packard Bell, HP Compaq, IBM Lenovo, Ei system, Acer, Dell, Sony, Panasonic, Toshiba, Samsung, Fujitsu, Asus and other less known laptop brands on the market.


Same day component level laptop repair services
Our laptop repair services are aimed at both hardware and software laptop faults. If we are unable to fix the broken laptop part, we will replace an identical one. Our stock of spare computer parts includes motherboards, memory, keyboard, processors, AC adapters, batteries, CD/DVD drives, inverter boards, power jacks, USB ports, LCD screens, cables and networking modems.
The main laptop/notebook hardware repair services we offer are:
LCD repair and Replacement
Inverter repair
System board repair
Hard drive repair and replacements
CD-ROM and DVD ROM repair
DC power jack repair
Keyboard repair
Virus attacks
Wndows corruption
Data recovery
Other laptop repair services we offer are network monitoring, router and firewall updates, server and workstation monitoring, protection from viruses, spam and spyware, server and workstation patching, service pack application, backup monitoring and more.
We specialise in component level repairs including graphics card and motherboard repairs. If your laptop had liquid damage, we have a very high success rate of repairs. This includes water damage on motherboards, keyboards and hard drives.
Prices for laptop repair services
Standard prices for basic motherboard repairs start from £95 + vat. These include power jack repairs on certain laptop models. More advanced repairs, such as micro-chip replacements, reballing and changing voltage regulators take longer to troubleshoot and are charged from £165 + vat.
We always make sure we take our time to diagnose all faults. This is the reason why we have a minimum charge of £45 + vat to cover the time spent checking the laptop. This minimum charge is waived if you go ahead with the repair but it is payable if you think it is not economical to go ahead with the recommended repair.
How to access laptop repair services by Creative IT?
Creative IT is located in central London. Laptop troubleshooting can be done while you wait while most of our laptop repair services are completed same day. Customers based in London or surrounding areas can drop their laptop in our repair centre which is open Monday to Saturday from 0900 until 1800.
Customers located outside London, in the UK, England, Wales, Scotland or Ireland, can get their laptop collected and it will be returned when the laptop is fixed within five working days in most cases. For more information about our laptop repair service or to book a collection, contact us by email at info@creativeit.net or by phone at 020 7237 6805.