Sony VPCEB Series Repair Experts
Since its beginning a decade before, we at Creative IT have been concentrating to make available economic as well as practical solutions for your laptop computer problems. Does your Sony VPCEB notebook model require a repair or upgrade? Then our Sony VPCEB series repair and upgrade services is second to none. Based in Central London, we make available a broad range of services to both residential and business across the nation, with the support of a strong infrastructure and exceptional work team that consists of some of the best Sony laptop engineers, technicians, and data recovery specialists in the industry.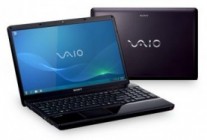 Laptop data recovery? Virus attacks? Blue screen of death? Rebooting or login issues? Need on the whole an overhaul for the better performance of your laptop? We have the answer for your entire Sony laptop repair and upgrade needs. Some of the services that we offer in connection with our professional London Sony VPCEB series repair include:
Motherboard repair and replacement
Hard drive data recovery
LCD screen replacement
LCD backlight repair and replacement
Display hinge repair and replacement
Data back up and transfer
Adware and virus removal
Installation of the latest antivirus software
Software installation and upgrade
Keyboard repair and replacement
Touchpad repair and replacement
DC power jack repair
Fix common laptop graphics problems
As part of our London Sony VPCEB series repair services, we can troubleshoot and fix VPCEB1A4E, VPCEB1B4E, VPCEB1C5E, VPCEB1E0E/T, VPCEB1E0E/WI, VPCEB1E1E/WI, VPCEB1E1R/BJ, VPCEB1E1R/T, VPCEB1E1R/WI, VPCEB1E8E/WI, VPCEB1E9E/BJ, VPCEB1E9J/BJ, VPCEB1E9R/BJ, VPCEB1E9R/WI, VPCEB1J1E/WI, VPCEB1J8E/WI, VPCEB1M0E/WI, VPCEB1M1E/BJ, VPCEB1M1E/T, VPCEB1M1E/WI, VPCEB1M1R/BJ, VPCEB1M1R/WI, VPCEB1S0E/BJ, VPCEB1S0E/WI, VPCEB1S1E/BJ, VPCEB1S1E/WI, VPCEB1S1R/BJ, VPCEB1S1R/T, VPCEB1S1R/WI, VPCEB1S8E/BJ, VPCEB1S8E/WI, VPCEB1Z0E/B, VPCEB1Z1E/B, VPCEB1Z1R/B, VPCEB2A4E, VPCEB2B4E, VPCEB2C4E, VPCEB2C5E, VPCEB2E1E/WI, VPCEB2E1R/BQ, VPCEB2E1R/WI, VPCEB2E4E, VPCEB2E9E/BQ, VPCEB2E9R/BQ, VPCEB2E9R/WI, VPCEB2F4E, VPCEB2G4E, VPCEB2H4E, VPCEB2L9E/BQ, VPCEB2M0E/PI, VPCEB2M0E/T, VPCEB2M0E/WI, VPCEB2M1E/BQ, VPCEB2M1E/PI, VPCEB2M1E/WI, VPCEB2M1R/BQ, VPCEB2M1R/PI, VPCEB2M1R/WI, VPCEB2S1E/BQ, VPCEB2S1E/PI, VPCEB2S1E/WI, VPCEB2S1R/BQ, VPCEB2S1R/PI, VPCEB2S1R/WI, VPCEB2Z0E/BQ, VPCEB2Z1E/BQ and VPCEB2Z1R/B notebook models.
We also tailor services to suit the budget and unique requirements of our respected clients. So if you feel that we are the perfect choice for your London Sony VPCEB series repair, get in touch with us now itself on 020 7237 6805 to know more about our after hours, weekend, same day, or next day laptop repair services.
You can also reach us by sending us an email to
info@creativeit.net
. We also arrange for professional courier pick-up and delivery services all over the UK for those who cannot carry their defective laptop to our repair centre.