Sony VPCCW Series Repair Experts
Welcome to Creative IT for your complete
Sony VPCCW series repair
needs. Established in 1994 in the heart of Central London, Creative IT is a nationwide Sony laptop repair service provider that is dedicated to quality, cost effective and exceptional customer oriented service. With a fully equipped repair store with courteous and specialist work team, we at Creative IT guarantee you that you will be satisfied with our advanced laptop repair services. Whether your Sony laptop is running slow due to virus attacks or completely dead as a result of motherboard level issues, our technicians can straightforwardly fix it.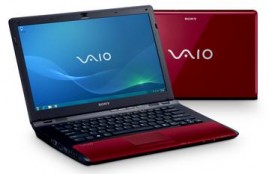 From lock-ups and blue screen of death to laptop turning itself off, we can diagnose and fix your Sony laptop issues, with most advanced diagnostic equipments and state of the art techniques. Apart from these, we provide upgrade and replacement services to speed up the performance of your laptop.
Please find below an overview of services that we offer as a part of London Sony VPCCW series repair and upgrade for VPCCW1, VPCCW1E1R/BU, VPCCW1E1R/WU, VPCCW1E8R/BU, VPCCW1E8R/WU, VPCCW1S1E/B, VPCCW1S1E/L, VPCCW1S1E/P, VPCCW1S1E/R, VPCCW1S1E/W, VPCCW1S1R/B, VPCCW1S1R/L, VPCCW1S1R/P, VPCCW1S1R/R, VPCCW1S1R/W, VPCCW1S1T/B, VPCCW1S1T/L, VPCCW1S1T/P, VPCCW1S1T/R, VPCCW1S1T/W, VPCCW1Z4E, VPCCW2C5E, VPCCW2S1E/B, VPCCW2S1E/L, VPCCW2S1E/P, VPCCW2S1E/R, VPCCW2S1E/W, VPCCW2S1R/B, VPCCW2S1R/L, VPCCW2S1R/P, VPCCW2S1R/R, VPCCW2S1R/W, VPCCW2S8E/B, VPCCW2S8E/W and VPCCW2Z1E/B notebook models.
Detection and removal of Adware / Spyware / Trojan / Virus
Data recovery from failed hard drives
Data back up and migration
System clean up
LCD / LED screen replacement
Internet and Email security
Operating system / software troubleshooting and installation
Memory upgrade and replacement
DC power jack repair
Hard drive upgrade and replacement
Keyboard repair and replacement
Laptop motherboard repair and replacement
Fix laptop video and graphics problems
Just give us a ring if you want us to arrange a secure pick-up and drop off services to bring your laptop to our repair centre and return it back to you in perfect condition within a day or two. We can be reached on
020 7237 6805
at anytime six days a week between 09:00 and 18:00 hrs. You can also send us an email to
info@creativeit.ne
t if you have any specific queries on London
Sony VPCCW series repair
, upgrade and replacement services.