Sony VGN-TX Series Repair
Does your Sony VGN-TX series laptop encounter any of these problems?
Slow performance or system lock-ups
Dropped Internet or slow wireless connections
Cracked screen
Defective keyboard
Laptop not booting up
Relax! Creative IT can help you with exceptional Sony VGN-TX series repair services. All you need to take advantage of our Sony laptop repair service is to set up an appointment with one of our technicians to arrange for a pick up service or just drop in your out of order laptop to our repair centre in Central London. We serve business and residential client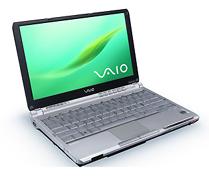 s all over the UK with economic and quick turnaround services while ensuring top quality standards.
 Do you want to give some extra life to your existing Sony laptop? Then why not utilize our laptop upgrade services that are not only a great way to boost the performance of your existing laptop but also a cost effective alternative over buying an expensive system. Below are some of the services that our highly knowledgeable engineers and experienced technicians deliver as part of our London Sony VGN-TX series repair, upgrade and replacement services for VGN-TX1HP/W, VGN-TX1HP/WF, VGN-TX1XP/B, VGN-TX1XP/BF, VGN-TX1XP/L, VGN-TX1XRP/B, VGN-TX2HP/W, VGN-TX2HP/WF, VGN-TX2XP/B, VGN-TX2XP/BF, VGN-TX2XP/L, VGN-TX2XRP/B, VGN-TX3HP/W, VGN-TX3HP/WF, VGN-TX3HRP/W, VGN-TX3XP/B, VGN-TX3XP/BF, VGN-TX3XP/L, VGN-TX3XRP/B, VGN-TX4XTP/B, VGN-TX5MN/W, VGN-TX5MRN/W, VGN-TX5VN/L, VGN-TX5XN/B, VGN-TX5XN/BF, VGN-TX5XRN/B and VGN-TX5XTN/B notebook models.
LCD screen replacement
LED screenreplacement
Virus / Adware / Spyware removal
Motherboard repair and replacement
Keyboard / Touchpad replacement
LCD backlight repair and replacement
LCD hinge repair and replacement
Data recovery and back-up
Memory upgrade
Graphics card repair and upgrade
Blue screen of death repair
Fixing Internet and networking issues
So give us a call on 020 7237 6805 or stop by our repair centre to discuss with one of our experienced staff and to check out the most cost effective option available for your London Sony VGN-TX series repair and upgrade requirements. You can also send us an email at info@creativeit.net to get more information on our same day laptop repair services.