Sony VGN-NR Series Repair
At Creative IT, we can help you with all
Sony VGN-NR series repair
requirements that your laptop may need as a result of:Â 
Laptop not turning on
Hard drive failure 
Motherboard failure
Overheating problems 
Laptop screen problems
CD / DVD drive stopped working 
Faulty keyboard and track pads
Defective network cards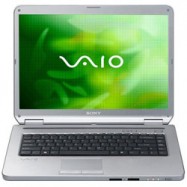 With a collective 15 years of expertise, our highly knowledgeable Sony laptop repair engineers and well trained technicians try their best to repair your out of order laptop at highly competitive prices. We also provide comprehensive solutions for your laptop upgrade and replacement requirements, as we have a full stock of genuine laptop spare parts.
Our professional London Sony VGN-NR series repair services include:Â 
Laptop tune-up 
Windows Vista  installation
Windows 7 installation
Windows XP installation
Virus, spyware and malware removal
Operating system troubleshooting and installation 
Data recovery and migration
Power supply repair 
LCD backlight repair
Hardware troubleshooting and repair 
Software troubleshooting and repair
Component level repair 
Laptop screen repair
Sony VGN-NR laptop series upgrade and replacement services:Â 
RAM upgrade and replacement
Motherboard replacement 
Video card upgrade
Keyboard and touchpad replacement 
LCD inverter and hinge replacement
LED Screen replacement
Hard drive upgrade and replacement 
DC power jack replacement
CD / DVD ROM replacement 
We can troubleshoot and fix VGN-NR10E/S, VGN-NR10M/S, VGN-NR11M/S, VGN-NR11S/S, VGN-NR11SR/S, VGN-NR11Z/S, VGN-NR11Z/T, VGN-NR21E/S, VGN-NR21J/S, VGN-NR21M/S, VGN-NR21MR/S, VGN-NR21S/S, VGN-NR21S/T, VGN-NR21S/W, VGN-NR21SR/S, VGN-NR21Z/S, VGN-NR21Z/T, VGN-NR22M/S, VGN-NR31E/S, VGN-NR31ER/S, VGN-NR31J/S, VGN-NR31MR/S, VGN-NR31S/S, VGN-NR31SR/S, VGN-NR31Z/S, VGN-NR31Z/T, VGN-NR31ZR/S, VGN-NR31ZR/T, VGN-NR32L/S, VGN-NR32M/S, VGN-NR32S/S, VGN-NR32Z/S, VGN-NR32Z/T, VGN-NR38E/S, VGN-NR38M/S, VGN-NR38S/S, VGN-NR38Z/S and VGN-NR38Z/T notebook models.
Drop in at our repair centre in Central London to deliver your defective laptop and we can get it back to you up and running within in one to two days depending upon your location and severity of your laptop issues. If you can't drop in your laptop individually, then let us make it easy for you by arranging for a professional pick-up and delivery service. 
For further queries on our specialist London
Sony VGN-NR series repair
, upgrade and replacement services, just email us at
info@creativeit.net
 or give us a call on 020 7237 6805 at anytime between 09:00 and 18:00 hrs from Monday through Saturday.