Sony VGN-N Series Repair
You can end your search here, if you are looking for a service provider that provides professional Sony VGN-N series repair services at quick turnaround time! With over a decade's expertise in the industry, we at Creative IT, even though based in Central London, serve as the UK's premier one-stop specialists for all kinds Sony laptop repair services. Whether you need laptop repair, hardware replacement, or software upgrade, our highly knowledgeable team can assist you. Further, our rates are highly competitive and hence you can be assured that you will get best results from your laptop at a great price!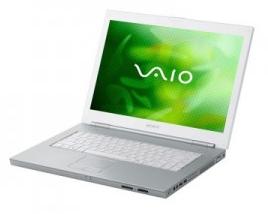 Apart from providing comprehensive Sony VGN-N series repair services including complex motherboard repairs, we also accommodate your laptop's upgrade as well as software support requirements. We have in-stock a wide range of components to suit your hardware and software upgrade needs for VGN-N11H/W, VGN-N11M/W, VGN-N11S/W, VGN-N11SR/W, VGN-N19EP/B, VGN-N19VP/B, VGN-N21E/W, VGN-N21M/W, VGN-N21S/W, VGN-N21Z/W, VGN-N21ZR/W, VGN-N29VN/B, VGN-N31L/W, VGN-N31M/W, VGN-N31S/W, VGN-N31Z/W, VGN-N31ZR/W, VGN-N38E/W, VGN-N38L/W, VGN-N38M/W and VGN-N38Z/W notebook models. 
Our London Sony VGN-N series repair and upgrade services include:
LCD and LED screen replacement 
Motherboard repair and replacement
LCD backlight and inverter replacement 
Laptop LCD hinge repair
Memory (RAM) upgrade Hard drive upgrade 
Power supply repair and replacement
Spyware, Malware, Adware removal
Data recovery and back up
Before starting any kind of repair or upgrade work, we figure out exactly what is required to resolve your laptop, in addition to explaining it our clients. We usually return your laptop fixed back to you within 24 to 48 hrs. If you do not have time to carry your out of order laptop to our Central London repair centre, we can arrange to collect your laptop from your home or office location anywhere in the UK. 
Contact us on 020 7237 6805 or email us at
info@creativeit.net
to let us know your London
Sony VGN-N series repair
and upgrade requirements, and we will handle the rest! We are open Monday through Saturday from 09:00 to 18:00 hrs.