Sony VGN-FS Series Repair
Do you want to enjoy hassle-free
Sony VGN-FS series repair
services at cost effective rates? Then make contact with Creative IT to get your out of order Sony laptop back on track! With more than a decade's experience in the laptop repair industry, our Central London based
Sony laptop repair
centre boasts of a reputation of being one of the most honest, professional, and affordable laptop repair centres in the UK. As we have access to a wide range of laptop spare parts of almost all leading brands, we can also help you with top of the line laptop upgrade and replacement services, in addition to fixing a number of laptop issues such as:Â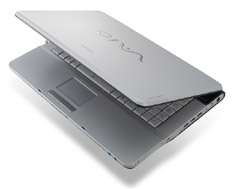 Malicious virus attacks
Dead motherboard
Component level problems 
Loosen or broken power jack
Laptop overheating issues
Software / Operating System issues
Hard drive crash and data loss 
Distorted video / blank screen
Screen with dim or faint images 
Blue screen of death
With a team of highly knowledgeable engineers and trained technicians at Creative IT, we strive to provide our clients with specialist, same day London Sony VGN-FS series repair, upgrade, and replacement solutions that not only make sense technically but also financially. We can troubleshoot and fix the entire VGN-FS series including VGN-FS115B, VGN-FS115E, VGN-FS115M, VGN-FS115MR, VGN-FS115S, VGN-FS115Z, VGN-FS115ZR, VGN-FS195VP, VGN-FS195VPF, VGN-FS195XP, VGN-FS215B, VGN-FS215E, VGN-FS215M, VGN-FS215MR, VGN-FS215S, VGN-FS215SR, VGN-FS215Z, VGN-FS285B, VGN-FS285E, VGN-FS285H, VGN-FS285M, VGN-FS295VP, VGN-FS295VPF, VGN-FS295XP, VGN-FS315B, VGN-FS315E, VGN-FS315H, VGN-FS315M, VGN-FS315MR, VGN-FS315S, VGN-FS315SR, VGN-FS315Z, VGN-FS395VP, VGN-FS415B, VGN-FS415E, VGN-FS415M, VGN-FS415MR, VGN-FS415S, VGN-FS485B, VGN-FS495VP, VGN-FS515B, VGN-FS515BR, VGN-FS515E, VGN-FS515H and VGN-FS595VP notebook models.
Please find below the services that we carry out for your Sony VGN-FS series laptop repair needs:
Data recovery and migration 
Memory (RAM) upgrade
Hard drive upgrade 
LED / LCD screen replacement
DC power jack repair and replacement 
Keyboard repair and replacement
Touchpad repair and replacement 
Motherboard repair and replacement
Fix graphics card issues (Intel® 915GM PCI Express Chipset with Integrated Graphics Repair) 
Our turnaround time is 24 to 48 hours and at times if your laptop issues are minor, we can fix it and return while you wait. Need assistance to pick up your defective laptop? Just give us a ring and we will arrange both secure pick-up and drop off services.
To obtain more information on our London Sony VGN-FS series repair services, you can contact us on 020 7237 6805 or email us at info@creativeit.net .