Sony VGN-CS Series Repair
Welcome to Creative IT, you have found a smart choice for economic as well as secure
Sony VGN-CS series repair services
! We have an established team of experienced engineers and technicians who have more than 15 years of hands-on experience and have appropriately addressed the issues of thousands of customers. We troubleshoot and fix all issues correctly the first time. In fact, we have a proven track record of successfully completing all kinds of
Sony laptop repair
and upgrade services on schedule. We troubleshoot and repair most of the laptop issues on the very same day of its receipt or sometimes while you wait.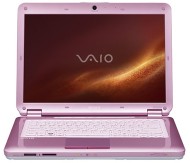 From distorted video, duplicate images or blank screen issues and malicious virus issues to power supply problems and memory issues, our professional staff can detect virtually every laptop issue and do whatever is required to fix your Sony VGN-CS series laptop. Since we have a genuine line of top quality laptop components at considerably affordable prices, we at Creative IT can also help you with first-class upgrade and replacement services that are reasonably priced as well.
Our specialist London Sony VGN-CS series repair and upgrade services includes:
Motherboard repair and replacement
LCD / LED screen replacement
CD / DVD drive repair and replacement
Software troubleshooting and upgrade
Operating system troubleshooting and installation
LCD backlight and inverter replacement
Hinge repair and replacement
Memory and hard drive upgrade
Malware and Virus removal
Data retrieval and migration
We troubleshoot and repair all models of the Sony VGN-CS laptop series including VGN-CS1, VGN-CS11S/P, VGN-CS11S/Q, VGN-CS11S/W, VGN-CS11SR/P, VGN-CS11SR/Q, VGN-CS11SR/W, VGN-CS11Z/R, VGN-CS11Z/T, VGN-CS11ZR/R, VGN-CS11ZR/T, VGN-CS16Z, VGN-CS2, VGN-CS21S/P, VGN-CS21S/R, VGN-CS21S/T, VGN-CS21S/V, VGN-CS21S/W, VGN-CS21Z/Q, VGN-CS3, VGN-CS31MR/P, VGN-CS31MR/W, VGN-CS31S/P, VGN-CS31S/Q, VGN-CS31S/R, VGN-CS31S/T, VGN-CS31S/V, VGN-CS31S/W, VGN-CS31SR/P, VGN-CS31SR/Q, VGN-CS31SR/V, VGN-CS31SR/W, VGN-CS31ST/P, VGN-CS31ST/Q, VGN-CS31ST/R, VGN-CS31ST/T, VGN-CS31ST/V, VGN-CS31ST/W, VGN-CS31Z/Q, VGN-CS31ZR/R and VGN-CS31ZR/T notebook models.
Stop by our repair centre based in Central London or just give us a call to arrange pick up and drop off services if you are not able to mail in or bring your out of order laptop to us. Our considerate and expert team is available six days a week and you can contact us on 020 7237 6805 or email us at info@creativeit.net , if you have specific queries on our professional London Sony VGN-CS series repair, upgrade and replacement services.