Sony VGN-CR Series Repair
Creative IT is the number one choice for your Sony VGN-CR series repair requirements in London, UK. We can handle a range of laptop issues, from fixing complex component level or networking problems to simple memory or processor upgrade, and that too within 24 to 48 hours. We also help you to eliminate the hassles of our clients coming to us, as we offer professional pick up and drop off services. You are also welcome to drop in or mail in your defective laptop to our London based repair centre, if you prefer.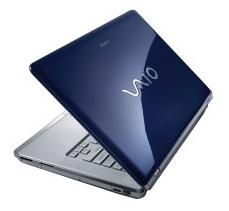 At Creative IT, our prime mission is to render Sony laptop repair services at the highest level of quality. Our highly proficient technicians and engineers not only repair your faulty Sony notebook model but also assist you with expert advice on all kinds of upgrades or replacement that your laptop may require for improved performance. We stock a huge inventory of laptop spare parts such as memory, hard drives, graphics card, LCD screens, motherboards, processor and optical drives. Our professional work team can assist you with the following services as part of our London Sony VGN-CR series repair and upgrade services:
Motherboard repair and replacement
Memory (RAM) and processor upgrade
Hard drive upgrade and replacement
Troubleshooting Internet and networking issues
Virus removal as well as prevention
Data retrieval and migration
LCD screen replacement
Graphic chip repair and upgrade
DC power jack repair and replacement
CD / DVD drive repair and replacement
We repair all models of the Sony VGN-CR laptop series including VGN-CR11S/L, VGN-CR11S/P, VGN-CR11S/W, VGN-CR11SR/L, VGN-CR11SR/P, VGN-CR11SR/W, VGN-CR11Z/R, VGN-CR11ZR/R, VGN-CR19VN/B, VGN-CR19XN/B, VGN-CR21E/L, VGN-CR21E/P, VGN-CR21E/W, VGN-CR21S/L, VGN-CR21S/P, VGN-CR21S/W, VGN-CR21SR/L, VGN-CR21SR/P, VGN-CR21SR/W, VGN-CR21Z/N, VGN-CR21Z/R, VGN-CR21ZR/R, VGN-CR29XN/B, VGN-CR31E/L, VGN-CR31E/P, VGN-CR31E/W, VGN-CR31S/L, VGN-CR31S/P, VGN-CR31S/W, VGN-CR31SR/L, VGN-CR31SR/P, VGN-CR31SR/W, VGN-CR31Z/N, VGN-CR31Z/R, VGN-CR31ZR/N, VGN-CR31ZR/R, VGN-CR41S/L, VGN-CR41S/P, VGN-CR41S/W, VGN-CR41SR/L, VGN-CR41SR/P, VGN-CR41SR/W, VGN-CR41Z/N, VGN-CR41Z/R, VGN-CR41ZR/N, VGN-CR41ZR/R, VGN-CR42S/B, VGN-CR42S/L, VGN-CR42S/P, VGN-CR42S/W, VGN-CR42Z/N and VGN-CR42Z/R notebook models.
We offer competitive pricing on all kinds of laptop repair and that too without compromising the quality. To book an appointment or to get an unbeatable Sony VGN-CR series repair estimate, all you should to do is to give us a call on 020 7237 6805 or email us at info@creativeit.net. Our customer staff can be easily reached from 09:00 to 18:00 hrs; Monday to Saturday.