Sony VGN-AW Series Repair
With more than 15 years of experience in the industry, Creative IT offers fast and reliable Sony laptop repair services. Do you require specialist Sony VGN-AW series repair services so as to restore your laptop to its best possible condition? At Creative IT, we serve as a helping hand for all kinds of laptop problems, and hence is a number one choice for laptop repair and upgrade requirements in Central London and all over the UK. The problems that we troubleshoot and repair on a regular basis include: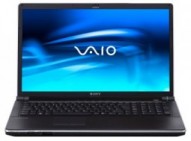 Virus / Spyware / Worm attacks
Overheating issues
Laptop booting issues
Laptop won't start
Laptop running slow
Laptop freezes or not responding
blue screen of death
Data loss
Black screen
Are you worried as you cannot play your favorite media file or open your high end business application files? We can help you by upgrading the memory and hard drive of your laptop. This in turn is a great way to boost the performance of your laptop in a cost effective way. We also upgrade and replace such other component of your laptops as processor, graphic card and LCD screen. We provide expert services to fix graphics issues such as distorted video, random characters or blank screen.
Our London Sony VGN-AW series repair services consist of:
Virus and Spyware removal
Data recovery and backup services
Software troubleshooting and installation
Hardware and software installation
Component level repair
LCD screen replacement
Optical drive repair and replacement
Keyboard repair and replacement
DC power jack repair and replacement
We can troubleshoot and repair all models of the Sony VGN-AW laptop series including VGN-AW11M/H, VGN-AW11S/B, VGN-AW11SR/B, VGN-AW11XU/Q, VGN-AW11Z/B, VGN-AW11ZR/B, VGN-AW1RXU/Q, VGN-AW21M/H, VGN-AW21S/B, VGN-AW21SR/B, VGN-AW21VY/Q, VGN-AW21XY/Q, VGN-AW21Z/B, VGN-AW21ZR/B, VGN-AW2XRY/Q, VGN-AW31M/H, VGN-AW31S/B, VGN-AW31XY/Q, VGN-AW31ZJ/B, VGN-AW3XRY/Q, VGN-AW3ZRJ/B, VGN-AW41JF/H, VGN-AW41MF/H, VGN-AW41XH/Q, VGN-AW41ZF/B, VGN-AW4MRF/H, VGN-AW4XRH/Q and VGN-AW4ZRF/B models.
Our friendly and professional technicians can be contacted on 020 7237 6805 and they are always readily available to respond to your queries. You can also reach us through our email address info@creativeit.net. If you feel that our services are reliable and economic, just drop in or mail in your out of order laptop to our repair centre or we can pick it up from your residence or business location and return it back to you in perfect condition at the earliest. We start on any kind of Sony VGN-AW series repair or upgrade process only after the client approves our repair estimate.