Sony Vaio FZ series repair
If your Sony VAIO FZ series is in need of repair, you can trust Creative IT to help you get it back in working order without delay. Creative IT is specialised in same day repairs and maintenance services for all laptops including Sony laptop repair. Being able to carry out component level repairs, we guarantee the most cost-effective and fast solutions for Sony VAIO FZ support.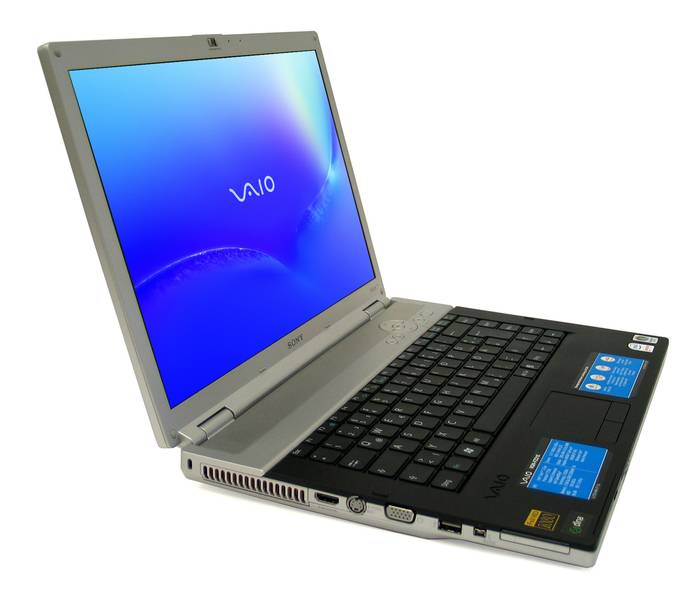 Creative IT's team of laptop repair technicians is expert in Sony Vaio FZ series repairs and can provide maintenance and support of all the Sony FZ laptops including: VGN-FZ11E, VGN-FZ11L, VGN-FZ11M, VGN-FZ11MR, VGN-FZ11S, VGN-FZ11SR, VGN-FZ11Z, VGN-FZ11Z, VGN-FZ18E, VGN-FZ18L, VGN-FZ18M, VGN-FZ19VN, VGN-FZ21E, VGN-FZ21J, VGN-FZ21M, VGN-FZ21MR, VGN-FZ21S, VGN-FZ21SR, VGN-FZ21Z, VGN-FZ21ZR, VGN-FZ29VN, VGN-FZ31E, VGN-FZ31ER, VGN-FZ31J, VGN-FZ31L, VGN-FZ31M, VGN-FZ31MR, VGN-FZ31S, VGN-FZ31SR, VGN-FZ31Z, VGN-FZ31ZR, VGN-FZ38M, VGN-FZ39VN.
Common repairs on Sony VAIO FZ Series
Sony Vaio F series notebooks were designed by Sony to be gaming and multimedia oriented laptops. The Sony VAIO FZ series laptops were released in July 2007. They are equipped with 15.4 inch screen with a resolution of 1280x800. Alongside a 2-4GB of RAM and a hard drive size of between 120 and 300GB, the Sony FZ laptops' graphic display performance is powered by the NVIDIA GeForce graphics card.
Renowned for their stylish and attractive appearance and their value for money, Sony Vaio FZ laptops are affected by a number of common faults affecting some its key hardware components with the following symptoms:
Black screen or blue screen
Laptop making noises
Hard drive crashing and data loss
Error messages
Power issues
Dim screen
Sony VAIO FZ Series troubleshooting
Creative IT's team carries out troubleshooting of the faults affecting Sony VAIO VGN FZ series laptops. All the diagnostic are done within 20 minutes and repairs are carried out on a same day basis whenever possible. Some of the most popular IT support services we offer for Sony laptops are:
Reflow on the NVIDIA graphics card with infra-red BGA rework station: this is necessary when your Sony VAIO FZ laptop is overheating, leading to the displacement of the graphics card on the motherboard.
Sony VAIO FZ LCD screen replacement due to accidental damage or faulty backlight or inverter
Sony VAIO FZ keyboard cleaning or replacement after liquid damage
Sony VAIO FZ CD/DVD Rom repair or replacement
Sony VAIO FZ fan cleaning or fan replacement when the laptop starts making loud fan noises
Sony VAIO FZ power jack repair when the power connection is broken or loose or replacement power supply Sony VAIO FZ hard drive replacement: after a fall or a weakening of the drive
Sony VAIO FZ memory upgrade to improve the performance of the laptop
Sony VAIO FZ operating system installation after a Windows corruption or malware
Creative IT is also equipped with an anti-static clean room suitable for all Sony VAIO FZ data recovery requirements, including physical data recovery.
How to get Sony VAIO FZ Series repaired?
To organise a collection of you Sony VAIO FZ series laptop to get it repaired by Creative IT or make the most of our walk-in service Monday to Saturday, you can call our Sony Vaio FZ series repair service team on 020 7237 6805 or email them at info@creativeit.net. Laptop will be collected within 24 hours and returned immediately after the repair is completed. Creative IT can also provide spare Sony VAIO FZ parts such as motherboards, power supplies, screens, hard drives.