Dell Precision Laptop Repair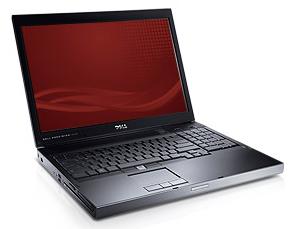 Creative IT is a professional and cost effective laptop repair service provider based in Central London. With more than a decade's expertise in the scenario, we service all levels of clients, from business and home users to public organizations and educational institutions, spread across the nations with exceptional laptop repair services. We can repair all makes and models of laptops of leading brands, and one of the specialty services that we offer at Creative IT is
Dell Precision laptop repair
.
Let it blue screen of death, random shutdowns, overheating issues, hard drive crash, component level problems, or software issues, our competent team of some of the best engineers and technicians can diagnose and repair even the most complicated issues that affect your Dell Precision workstations.
At Creative IT, we offer Dell Precision laptop repair for all models of workstation models such as M20, M2300, M2400, M40, M4300, M4400, M4500, M50, M6300, M6400, M65, M6500, M70 and M90. If your laptop's particular part or component cannot be fixed, we can replace it with a brand new one, since we have in our product range a complete line of spare parts to suit your Precision model such as memory, hard drive, motherboard, keyboard, touchpad and LCD screens.

The services, among many others, that we offer as a part of London Dell Precision laptop repair and upgrade are:
DC power jack repair
CD / DVD drive repair and replacement
Fixing overheating issues
LCD screen repair and replacement
Keyboard repair and replacement
Dell Precision Motherboard Repair
Touchpad repair and replacement
Identification and removal of Adware / Spyware / Virus
Installation of the latest antivirus software
Operating system upgrade
Memory upgrade and replacement
Hard drive upgrade and replacement
Data recovery and migration
LCD Inverter Repair
We offer quick turnaround services, and we complete most of the repair works within one to two days. If our clients are in and around London, we mostly provide same day services. We also make available pick-up and delivery services to clients who are not able to bring their laptop to the repair centre.
Are you interested to know more about our exceptional London Dell Precision laptop repair and upgrade? Then don't hesitate to contact us at on 020 7237 6805 or email us at info@creativeit.net .Our helpline number is open Monday through Saturday from 09:00 to 18:00 hrs.